Listing Agent Information
► Win more listings!

► Provide a better service to your clients!

► Offer a "Virtual" Open House to potential buyers 24 hours a day!

► Added convenience for both you and your clients by reducing showings to only serious buyers!

► Generate more exposure and capture more leads for your listing!

► Utilize the latest technology to help sell your listing for highest possible price in the shortest period of time!
---
A successful real estate agent must be knowledgeable, provide excellent customer service, anticipate problems before they happen and guide their client every step of the way. However, you can't stop there. How you market your listing is where you can rise to the top of your profession and differentiate yourself from the rest. Marketing consists of two critical parts, Content and Advertising. Are you doing enough, just to hire a photographer to take pictures and then enter the listing into the MLS?
This is where we can help you to do better, much better. We are not photographers, VirtualOpenHouse247.com is a Real Estate Technology Company that focuses on content production and marketing for real estate agents and brokers. To put it simply, we utilize the latest technology available to provide you with the most dynamic content and advertising, to help you win more listings and make more sales.
Examples of all the content we produce are listed at the bottom of this page.
Content Creation
3D Scaning is now available using the matterport camera technology. When a home is 3D scanned it creates an online, virtual tour that allows the buyer to have an immersive experience viewing the property as if they were standing right inside of the home! (Click Here to view a 3D Virtual tour if you haven't seen one yet.)
3D Virtual tours are MLS compliant and are entered into the "un branded virtual tour" field in the MLS.
Where can 3D Virtual Tours be displayed?
Once entered into the MLS, the 3D Virtual tour will be syndicated across the internet and displayed on all of the big sites (Realtor.com, Zillow, Truila, Redfin etc.)
Using the embed code you can easily display the 3D Virtual Tour on on your own website.
Share and post the 3D Virtual Tour on all the social media platforms including facebook.
It will also be displayed on your agent friendly, listing page on VirtualOpenHouse247.com
We know that your time is vauable and we want to do everything we can to save you time and help you make you more money. No more taking time out of your busy schedule to drive to your listing to let the photographer in to take pictures. All of our Content producers are also licensed real estate agents who have digital lock box access to enter the home. We chose to work with "part time" agents because they have already gone through background checks by the state, understand how to get the job done and are held to a higher standard as professionals. They also have access to enter the home so you don't have to be there!
Stop relying on 2D photos alone to sell a home. As a listing agent you want offers, and your clients expect you to deliver. How you present your listing to potential buyers will play a big factor in your ability to get offers and make sales. Do you want everything to hinge on the use of 20 - 30 photos or would you like to give buyers the ability to see the ENTIRE home like they were physically there??
Advertising & Lead Generation
After the content is created to promote your listing, the next step is to get as many buyers as possible to see it. Lead generation and advertising services come included in every package we offer.
Agent friendly listing page: All of your content is used to make a listing page on our website, which we promote to buyers. There is a lead capture box on the page where a buyer can request more information, which is sent directly to you. We are not like the other big sites, we do not sell buyer leads. All inquires from your listing goes directly, and only to you. You do not compete with other agents for YOUR leads from your listings.
Virtual Open House 247 TXT Signs: Place the sign in front of your listing. Buyers driving by can send a txt message to receive a link to see the 3D Virtual Tour on their phone. They get instant access to seeing the inside of the home and you capture a lead. Their cell number will be immediately sent to you so you can follow up with that potential buyer.
Internet Advertising: We promote your listing page on several free classified sites and social media sites across the internet. We pay for advertising to drive traffic to your listing page to help you generate leads.
---
The follow are examples of the different types of content we produce:
4K Pictures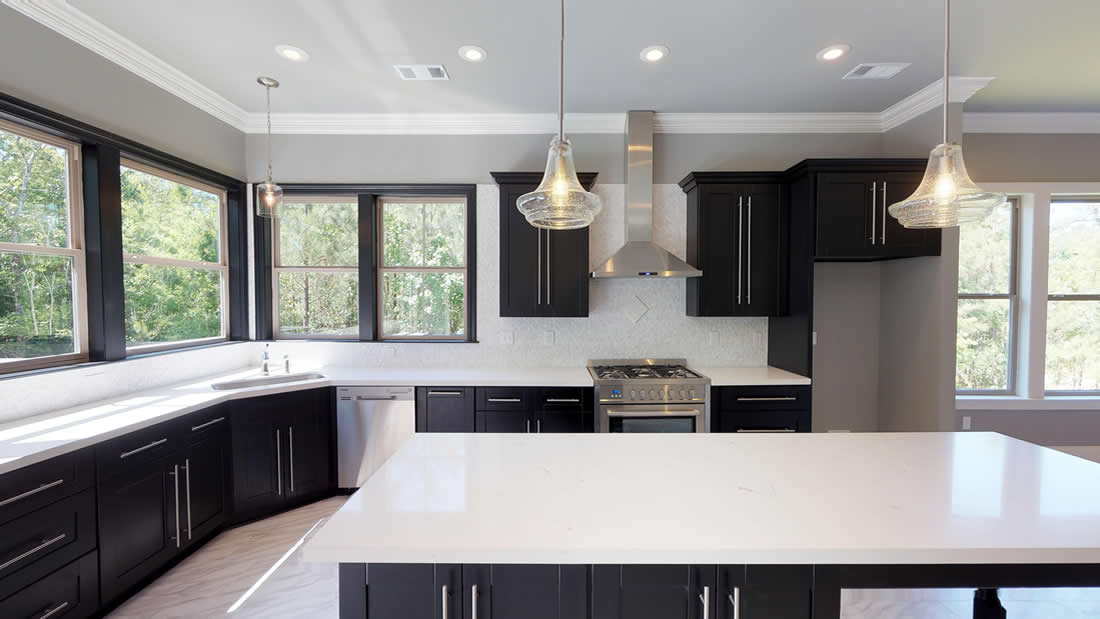 Doll House View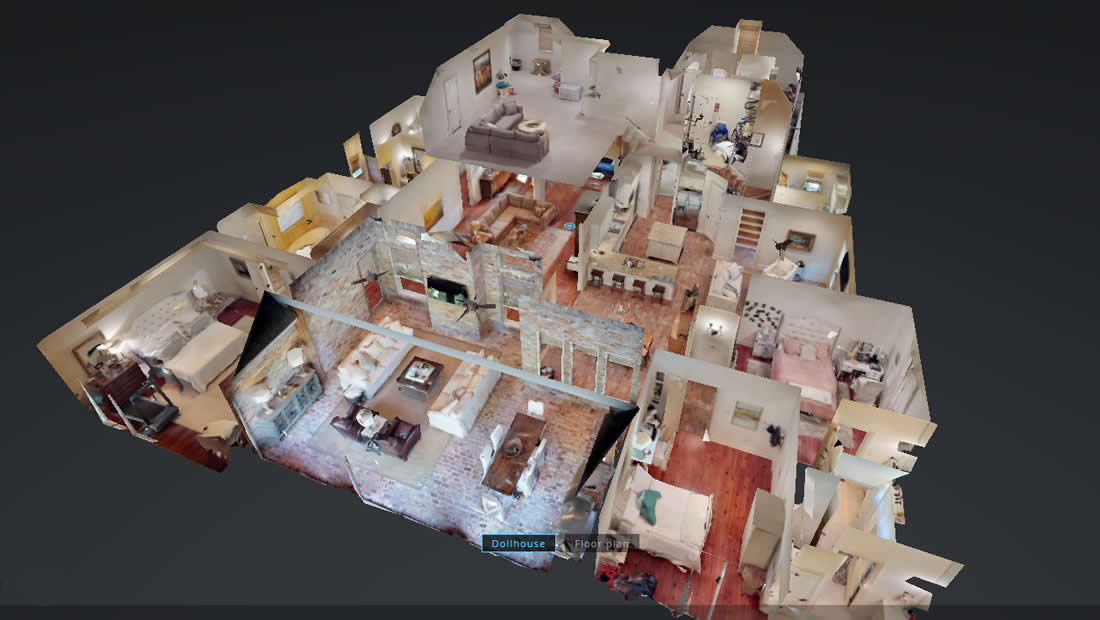 Floor Plan View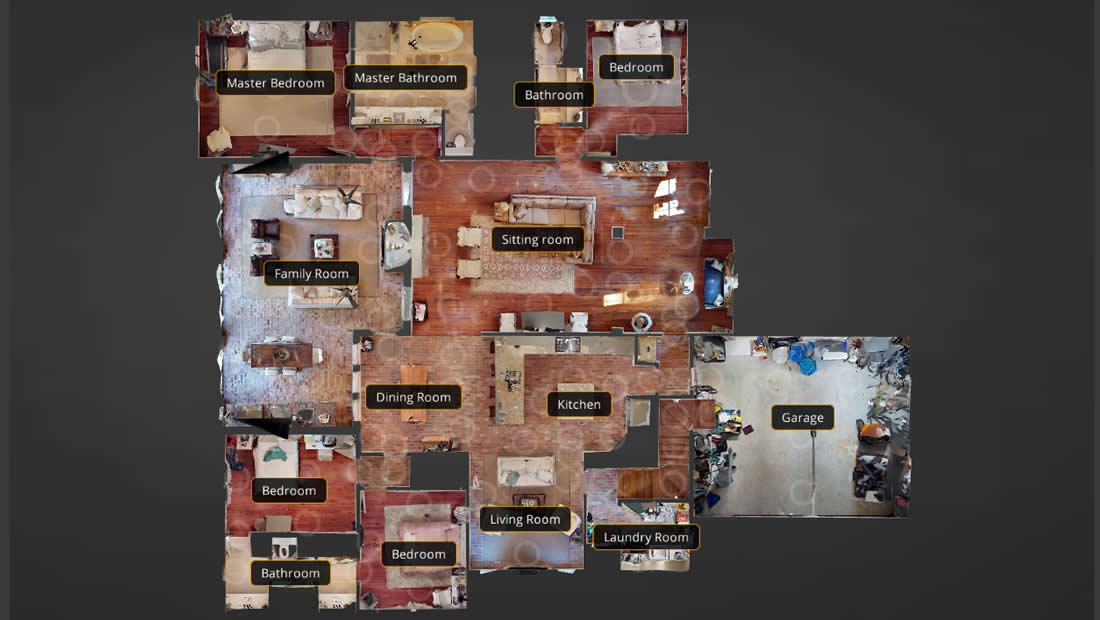 Schematic Floor Plan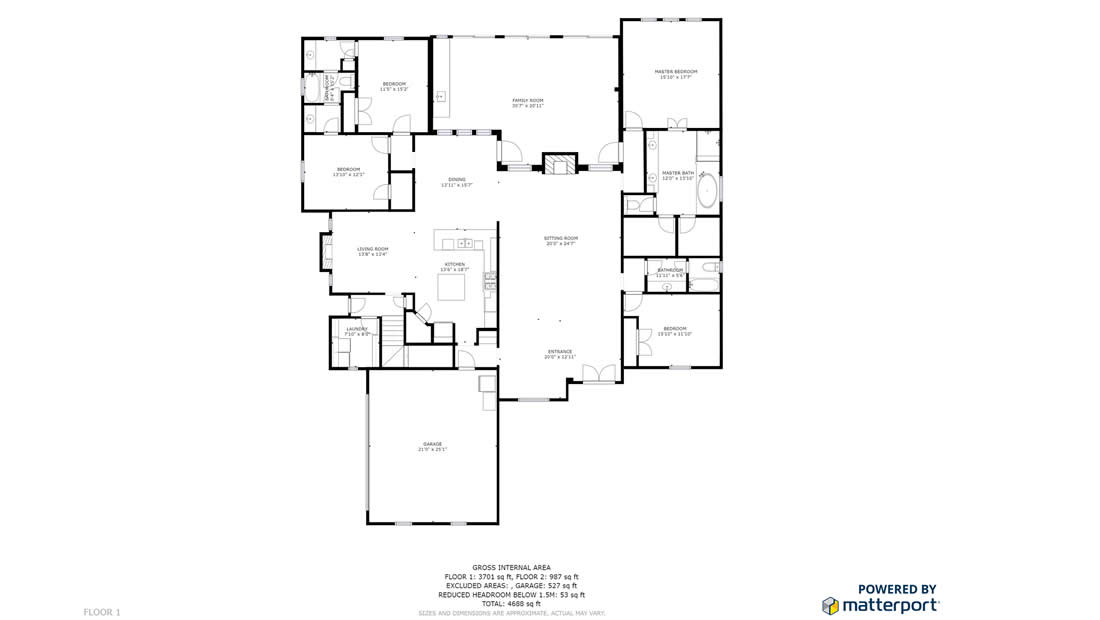 Agent Friendly Listing Page with Lead Capture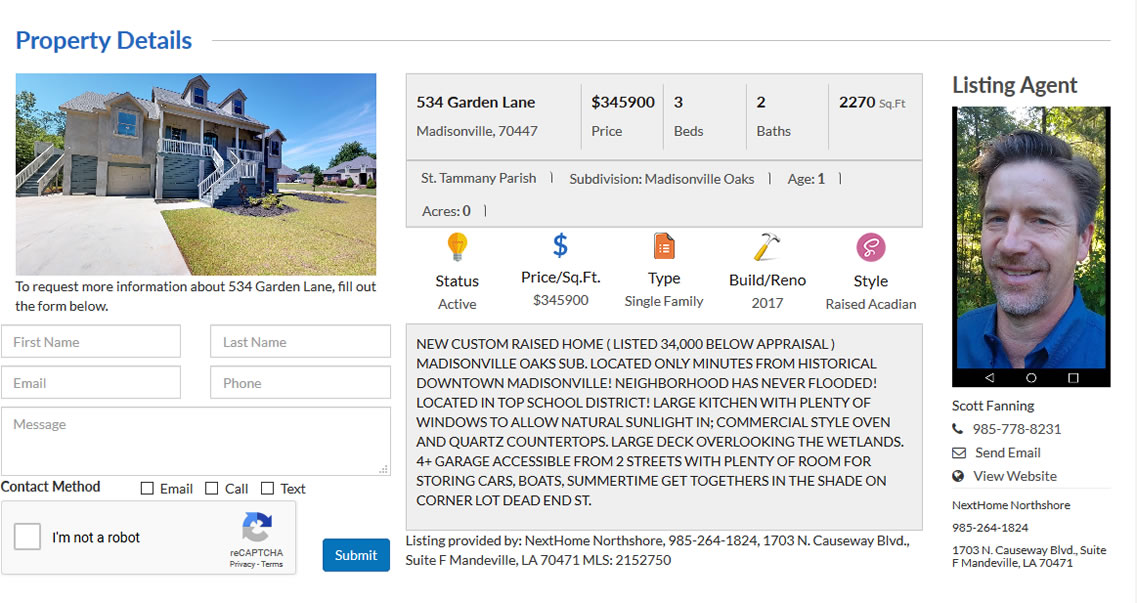 ---
More benefits from using our services:
Potential buyers can view from the convienece of their own home or phone, 24 hours a day.

Prequalify potential buyers, pictures can only show so much. Avoid the showings where the house wasn't what the client expected from looking at the pictures. The potential buyers who first look at the 3D virtual tour and then schedule a viewing are going to be your serious buyers.

Eliminate wasted time with "curious" people or nosy neighbors who just want to see the house. They can now do that online with having to set up an appoint and waste your time.

Great for out of town clients to be able to see the home.

Houses that are still owner occupied can be a hassle setting up appointment times to show the home. The virtual tour will consolidate the number of showings to just serious buyers. How many times does a potential buyer want to see a home today, or now, but you have to schedule an appointment several hours or even days in advance. Now they can see the house instantly.
Would you like to get started? Click Here to create your FREE account. Once your account is approved you will be able to place your first order.
Are you an active, licensed real estate agent and interested in making extra money? Click Here to find out more information about becoming a VirtualOpenHouse247 Content Producer.